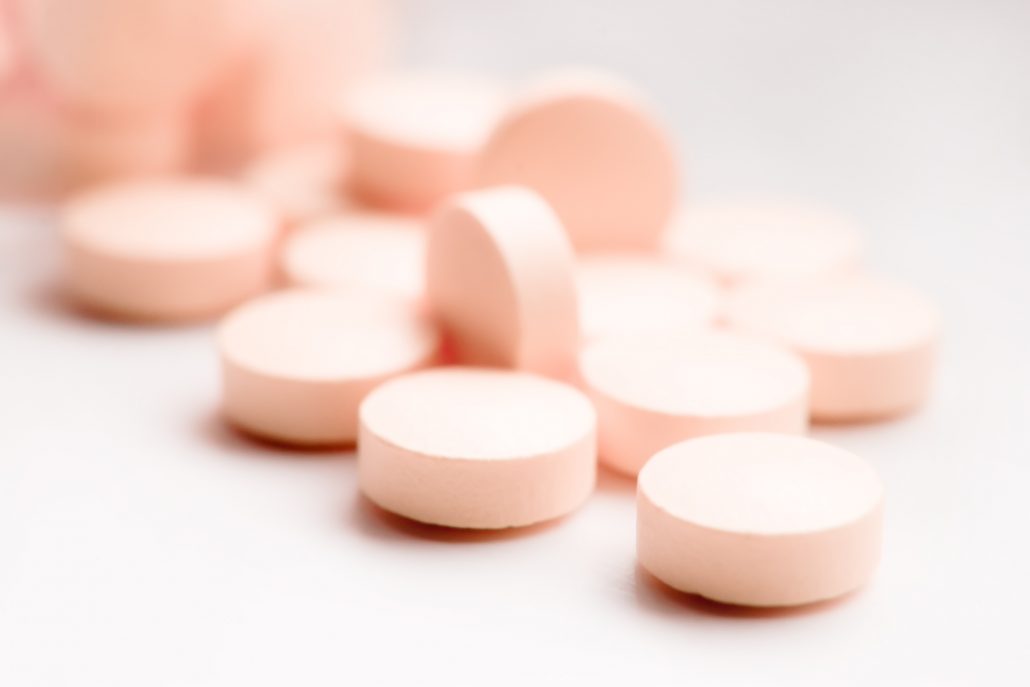 The battle against opioid addiction in America is being fought every day, and many are fighting hard to create more opportunities for treatment and recovery. With more awareness being raised across the country, many are turning to medication-assisted treatment (MAT) methods as a way to address illicit opioid abuse and overdose. One of the most commonly known medications used in MAT is Suboxone.
MAT programs can be very helpful as a harm reduction strategy that gives people struggling with addiction a chance to avoid harmful withdrawals. However, addiction specialists also recognize that MAT alone is not an adequate substitute for comprehensive addiction treatment.
Furthermore, medications like Suboxone can be useful, but only to an extent. This drug may help to curb withdrawal symptoms from opioids like heroin or prescription painkillers, but it is also a powerful narcotic that can cause its own symptoms of dependence and withdrawal. Some people have tried to utilize Suboxone to get off of other drugs, only to find themselves dependent on this medication. So how do you stop using Suboxone?
More About Suboxone
Suboxone is a medication primarily for helping people stop using other opioids. The medication is a combination of two drugs:
Buprenorphine
Most people do not realize that Buprenorphine is itself an opioid. This semi-synthetic opioid medication is different from other opioids because it is a partial opioid agonist. What this means is that its maximal effects are less than full agonists such as heroin or methadone.
However, it still creates feelings of euphoria and respiratory depression. With chronic use, this opioid can still cause physical dependence.
Naloxone
This medication is used to block the effects of opioids, especially when it comes to opioid overdose. It is added to the Buprenorphine to attempt to decrease the risk of misuse. Due to the nature of this medication, if someone takes Naloxone while still experiencing the effects of an opioid it can cause them to go into sudden withdrawal.
The makers of Suboxone do warn that it can be abused in a manner similar to other opioids, both legal and illicit. They issue a number of other warnings for those considering using the medication, including:
Injecting Suboxone may cause serious withdrawal symptoms.
Suboxone film can cause serious, life-threatening breathing problems, overdose and death, particularly when taken intravenously in combination with benzodiazepines or other medications that act on the central nervous system.
One should not drink alcohol while taking this medication, as it can lead to unconsciousness or even death.
Some of the adverse effects of Suboxone use include:
Nausea
Vomiting
Headache
Sweating
Numb mouth
Constipation
Painful tongue
Redness of mouth
Intoxication
Disturbance in attention
Irregular heartbeat
Sleep problems
Blurred vision
Back pain
Fainting
Dizziness
These are only a few examples. Some circumstances may lead to further complications, including someone being pregnant or living with severe hepatic impairment. You should discuss any decision you make to start or stop using Suboxone with a healthcare professional.
5 Steps to Stop Using Suboxone
Speak with a medical professional
If you have a Suboxone prescription, do not stop taking it without speaking to a healthcare professional first. Abruptly discontinuing a MAT program can not only cause you a great deal of discomfort, but it can be very dangerous. Trying to quit without medical assistance also creates the risk of relapse and overdose.
This is why safe medical Suboxone detox is such an important element of any addiction treatment program.
Before you decide to stop using Suboxone, speak with your personal physician or a medical addiction specialist in order to decide what is the safest and most effective way to move forward.
Taper vs Cold Turkey
When someone goes 'cold turkey' to stop using Suboxone, they essentially discontinue without any kind of medical support. Again, we remind you that this can be extremely dangerous and is always counterproductive. A better choice is to develop a plan with a medical professional that utilizes a gradual taper or even medications to assist with withdrawals.
Health experts recommend gradually reducing doses of buprenorphine. Typically, you can lower your dosage over a period of three weeks or more, reducing the doses by 10%-20% each week. The best way to decide how to do this is by working with a medical professional.
Get comprehensive addiction therapy
Another crucial aspect of addiction treatment is the opportunity for comprehensive addiction therapy. Individuals have a much better chance to stop using Suboxone for the long-term when they address the underlying issues that lead them to use opioids in the first place. Sometimes, drug use stems from emotional issues, trauma, or behaviors that are self-destructive. When people avoid addressing these issues, they become vulnerable to relapsing as a means to cope with them later.
Therapy not only helps people uncover the root cause of their pain, but it also teaches people new, healthy ways to cope with these issues.
Build a support group in recovery
Once someone has started the recovery process, a huge part of staying on the right path is to build a support group. It is very difficult to try and stop using Suboxone or any other drug all on your own. Having friends, family or mentors provides people with the resources to reach out to when they are struggling.
When trying to overcome addiction, it can be difficult for some to relate to people who do not understand addiction. Thankfully, there are support groups all over the country that offer assistance to each other while dealing with a specific issue. Most people know of 12-Step programs and other support groups for alcohol or drug addiction.
Participate in aftercare programs
Another useful element of treatment is aftercare. While support groups are extremely helpful, another way to stay involved in the ongoing process of addiction recovery is to get involved in aftercare programs. Many treatment providers will have programs in place to support those who have completed the inpatient levels of care, such as residential treatment, and are ready to transition back into everyday life.
When you stop using Suboxone, it is a good idea to stay connected with those who can offer support and guidance.
Understanding MAT
When a lot of people hear about medication-assisted treatment, they think it is an easy way out of addiction. Some people automatically assume that you can trade an addiction to heroin or Oxycodone for a dependence on Suboxone or another drug and everything will be fine. However, with MAT programs the goal should never be to rely on a medication for the long-term.
Medication-assisted treatment does make a difference. For some people, the fear of withdrawal symptoms keeps them using far more potent and dangerous drugs. Because they do not want to experience the pain, they keep using. Sometimes, this leads to death. So giving someone the chance to reduce the risk by using a prescription medication might keep them alive long enough to get treatment. But that is the important thing- to get the treatment.
Medications like Methadone and Suboxone are only supposed to be one piece of a more comprehensive treatment plan. They are intended to act as a short-term tool to help people ease their discomfort and avoid suffering while they try to give up drugs. MAT programs are only really effective when they are accompanied by therapy and other means of treatment. So if you want to stop using Suboxone and start recovering, seek out a rehab program that wants to help you heal.
Holistic addiction treatment is specifically designed to treat the entire person, not just the addiction. This kind of approach offers a variety of opportunities to develop new coping skills, learn more about addiction and the impact of drugs on the body, and experience innovative treatment modalities to heal the mind, body and spirit. For over 20 years, Palm Healthcare Company has been a leader in providing holistic addiction treatment. If you or someone you love is struggling, please call toll-free now.