Palm Partners in Delray Beach, Florida
One of the Country's Most Trusted Alcohol and Drug Rehabilitation Centers
Located in the iconic, tranquil and tropical Palm Beaches, Palm Partners Recovery Center is a safe haven for individuals who seek to end the devastating effects of chemical dependency. It is difficult for loved ones to understand and help with uncontrollable compulsions, but Palm Partners' professional clinical staff has the solution you've been searching for. We're here to help you.
Nurturing the Individual
Our state-licensed facility is a calming escape that creates custom programs for each individual. These comprehensive, effective alcohol and drug addiction programs are designed by treatment professionals to ensure long-lasting recovery. Just like our peaceful and restoring environment, our treatment methods include a proven and unique blend of holistic, alternative and traditional recovery options. Palm Partners offers a variety of treatment programs in order to help our clients overcome their addiction.
Palm Partners' recovery center teaches patients that drug and alcohol addiction is a disease that can be treated. Our methods establish focus, control and confidence to promote recovery in all stages and phases of life, especially once they graduate from our center. We lead every individual to the benefits of a healthy lifestyle and prepare them with tools and guidance by healing the mind, spirit and body.
Safe, Effective Drug/Alcohol Treatment
All across the world in small towns, rural areas and cities, alcoholism and drug abuse are destroying the lives of men, women and their families. Where to turn for help?What to do when friends, dignity and perhaps employment are lost?
The answer is Palm Partners Treatment Center.
It's a proven path to getting sober and staying sober.
Healing Body, Mind and Spirit
Comprehensive Treatment Programs             
The Palm Partners team doesn't just target the addiction–we also pay close attention to and care for the individual. Those who suffer from drug addiction, alcoholism or any other narcotic addiction can feel alone, misunderstood and many do not know where to turn. We warmly welcome those who struggle with addiction and substance abuse and offer them relaxation and lessons that will last a lifetime.
One of the most renowned drug rehabilitation centers in Florida, Palm Partners cultivates successful recoveries by nourishing, centering and pacifying the mind. Our counselors will heal relationships and establish new ones in order to support and strengthen the individual dealing with alcoholism or any other chemical dependency.
Physiology is yet another important factor in treating addiction. Individuals participate meditation and yoga as well as group and individual counseling, workshops and seminars. Our dedicated clinical staff will work with you to help end the struggle.
Chemical dependency is more than a physical addiction. It can have deep roots in one's spirit. Palm Partners believes in concentrating on the whole problem as well as the individual, which is why our recovery programs include alternative treatments to soothe the spirit. chemical dependency.
The Palm Partners Guarantee
Alcohol and drug addiction is a serious illness that can impact your whole life. It is characterized by a compulsive need to drink and use drugs even in the face of severe consequences. An addiction to drugs and/or alcohol is very serious and life threatening. Often, an alcoholic or addict needs the help of a skilled rehab in order to recover. And while no drug treatment center can guarantee or promise complete recovery or freedom from alcohol or addiction issues for life, we at Palm Healthcare Company have observed such a high success rate in individuals who complete treatment, we are willing to offer free treatment if someone relapses. Palm Healthcare Company offers a limited guarantee that entitles someone, who has successfully completed our 90 day residential program and then engages in our recovery coaching program for 90 days, to return for treatment free of cost, if they relapse.
1. Provided the individual has been in a Residential Treatment Facility for 90 consecutive days of residential care, and then is compliant with the Coaching Program for a consecutive 90 day period after that. If such an individual relapses, they may return for a one-time thirty day Residential treatment at the facility under our discretion, free of charge.
2. A "relapse" means using alcohol, illicit drugs or non-prescribed medication. The "facility under our discretion" means a Palm Healthcare Company Treatment facility, with consideration to what is
available at the time.
3. Palm Healthcare Company retains the right to refuse a second Residential treatment to an individual who was discharged for disruptive behavior, harm to other clients, or noncompliance
with our Residential Procedures the first time. Should an individual be discharged from the second Residential treatment, he/she will forfeit any unused balance of time. This is in order to ensure the safety and recovery of all clients.
4. Note that the above offer is exclusive of medication costs and medical detoxification.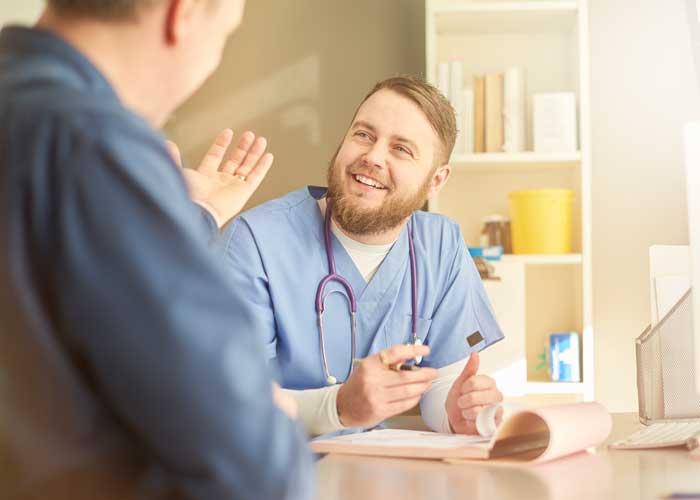 Palm Partners provides one of the most effective alcohol and drug detox treatment programs available, while focusing on our client's safety and comfort. We don't want anyone recovering at Palm Partners to feel the pain and misery they felt when they were active in their addiction. We make comfort our top priority by properly weaning patients off addictive substances.
Our 24-hour medical and addiction professional staff continuously evaluates every client's progress, administers the appropriate levels of medications and provides unlimited support during this difficult time. Our highly qualified drug alcohol detox specialists have been where you've been and genuinely want to see you get better.
Your drug alcohol detoxification program will be designed for you individually. We never take the one-sized-fits-all approach to alcohol drug detox at Palm Partners. Tailor made and customized to meet your individual needs, we promise to make your safety and comfort our top priority.
Intensive Inpatient Program (IIP) –  The Intensive Inpatient Program is a medically supervised program for individuals who are considered to be at high risk or experiencing complications as a result of their current medical, substance use and/or psychiatric condition.
Residential Treatment Program –  Palm Healthcare Company offers a 30, 60, and 90 day residential treatment program.
Partial Hospitalization Program (PHP) –  The Partial Hospitalization Program (PHP) at Palm Healthcare Company is dedicated to allowing a person to making a seamless transition back to normal everyday functions.
Intensive Outpatient Program (IOP) –  Our Intensive Outpatient Treatment Programs are designed for those individuals who are employed in the local area and/or have a stable residence in which to reside.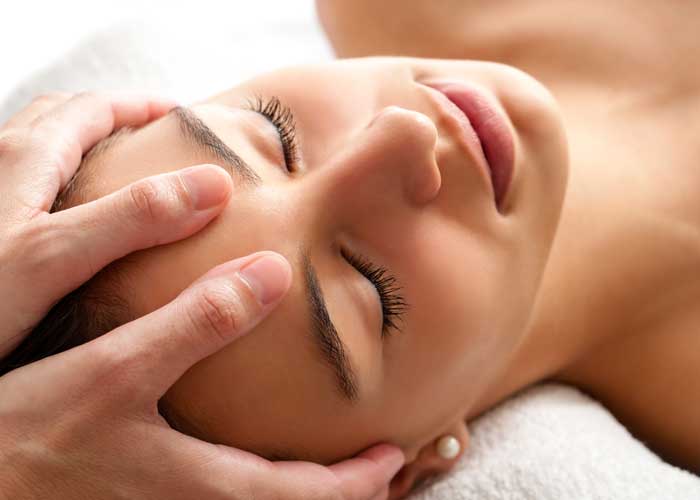 Holistic approaches to addiction can be of great assistance throughout the stages of recovery. From detoxification to reducing stress and improving mental and physical well-being, holistic approaches play a vital role in regaining personal balance. The approach of holistic drug and alcohol treatment involves methods that are specific with addressing the mind, body, and spirit together and individually in the healing process of those seeking help.
Holistic drug and alcohol treatment differs from traditional methods of addiction treatment that tend to only treat certain aspects of the client and their disease of addiction.  The staff involved in holistic drug and alcohol treatment programs understands the complex nature of addiction, and the concept that it is a three-part disease:
A physical allergy
A mental obsession
A spiritual malady
There is plenty of research that has found that substance abuse interventions that incorporate spiritual approaches, such as meditation, provide benefit to healing and recovery through reshaping both psychological and psychosocial factors.
Holistic solutions to addiction treatment have proven extremely effective in increasing addiction recovery rates and preventing addiction relapse.
Palm Partners Aftercare will provide an opportunity for all graduating clients to be involved in a program in which there is ongoing support for an unlimited period of time. This program is designed to protect sobriety, provide for and promote long lasting recovery.
The vision of Palm Partners is to take the concept of Relapse as being an accepted part of Recovery as being a myth that must and will be broken. "It is absolutely possible to take the Relapse out of Recovery." Each client will clearly learn to identify their individual and specific relapse signs and symptoms and develop effective methods of management. 
Aftercare groups will utilize group therapy, coaching, education, peer interaction and homework assignments that are designed to enable the client to clearly identify and overcome any potential obstacles to developing a recovery lifestyle.  Employment problems or stresses will be addressed and resolved.
Aftercare will focus on consolidating the progress that has been achieved and facilitating a strong recovery lifestyle. Aftercare will enable the client to learn effective methods to manage or reduce Stress. Aftercare will assist the client with maintaining Medication management and compliance.
Clients will be encouraged to meet frequently with other Aftercare and Alumni peers to have opportunity to interact in healthy activities that further promote a recovery lifestyle.