HELP US BETTER MEET YOUR NEEDS BY TELLING US A LITTLE MORE ABOUT YOURSELF
Alcohol and drug addiction is a serious illness that can impact your whole life. It is characterized by a compulsive need to drink and use drugs even in the face of severe consequences. An addiction to drugs and/or alcohol is very serious and life threatening. Often, an alcoholic or addict needs the help of a skilled intervention in order to recover.
We take pride in our high success rate and the positive transformation that many of our clients have undergone! Here are just some of the success stories that have come out of Palm Healthcare Company and its treatment facilities.
First number I called, smartest thing I ever did! My life will be forever changed because of Palm Partners.
If it were not for Orchid I know I would not be here today 200 days clean and sober. Thanks to Mary and Mindy and Olga and the techs. Life is so much better now. I would be honored to come and talk to the girls and or women anytime. No better place to get better is by being around strong women.
G & G is amazing. Staff is great and honestly cares.
Alex was addicted to opiates and alcohol and said if he didn't come into Palm Partners, he would have been in a casket. He was very suicidal. He saw it was life or death. He found the staff and clients to be some of the most beautiful people. The one thing he learned was forgiveness, for himself and others.
Kim came into treatment at Palm Partners with an addiction to alcohol. She said it came to a point where she couldn't function without it. The holistic program was a whole new approach for her. There were always options to suit your needs.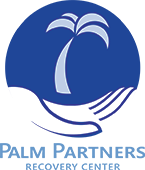 Anthony's addiction was crack cocaine, alcohol and marijuana. He is celebrating a year of being clean and says it is a miracle. Anthony says that Palm Partners gave him the tools.
I went to Palm Partners in 2013. They changed my life! I went in a very broken person and came out renewed and have been going strong ever since I left!
When I first came to the program I was broken, full of guilt, shame with no self-worth. I had ruined my life with drugs and alcohol and saw no way out. While at the Orchid, I gained insight not only about my addiction but also as a women in recovery. All of the staff are loving and tough when they need to be because they care. I am almost 6 months clean and feel like another women: can you miss rehab?
Thankful for this place!!! Every day I wake up I have a choice, G & G made that a realization for me!
Colleen had been addicted to alcohol for about 10 years. Things got so bad that she couldn't look at herself.  Colleen felt like she wasn't alone at the Orchid and found great support.
Michelle came to the Orchid with an addiction to xanax. For her, her life became a struggle and she was in denial about her problems. She found the women to be amazing at Orchid and feels that she loves herself again.
Gabrielle's addiction was to heroin, opiates and crack cocaine.  She was headed towards picking out her casket. Gabrielle talks about the difference at the Orchid from her last 2 treatment facilities. She got a lot of things out and says the Orchid was an amazing program.
I came in broken, and left repaired. I was always stuck in the past and scared of the future. Palm Partners gave me my life back. I once again have faith, hope, and belief. Thank You!!!
Orchid saved my life. They run an amazing program. Their staff is loving and supportive. They teach you the skills you need to live a healthy, sober, holistic lifestyle. I'm grateful for everyone I encountered in the program.
G & G has a professional staff that allows their clients to get the best holistic treatment available in today's ever changing fast pace Society we live in. So if you're looking for holistic approach to healing make the call today it will change your life forever.
Essa's drug of choice was alcohol. His body began rejecting alcohol and he became more isolated.G&G helped him with his isolation. He talks about the holistic treatment he received and how that made G&G different from other facilities.
Jennifer was addicted to heroin and almost lost it all. At G&G, she found it easier to focus and all the staff had previously suffered with addiction.
Brandon was addicted to alcohol and experienced anxiety, paranoia, shakiness and nervousness. At G+G, Brandon found it refreshing that the staff were recovering addicts themselves.
Joint Commission accreditation and certification is recognized nationwide as a symbol of quality that reflects an organization's commitment to meeting certain performance standards.