HELP US BETTER MEET YOUR NEEDS BY TELLING US A LITTLE MORE ABOUT YOURSELF
Experiential Workshops
We understand that we all learn differently. So experiential sessions are designed to go beyond intellectual understanding of concepts and move into application of the tools we teach. By combining modalities such as NLP (Neuro Linguistic Programming), CBT (Cognitive Behavioral Therapy), Psychodrama, Hypnotherapy and more into one, our clients will learn at a cellular level and master the tools through experience. We also create breakthrough experiences to challenge old belief patterns. Like riding a bicycle, there is really only one way to learn to ride and that's to get on the bike and RIDE! This is how we effectively "rewire" our brains.
Neuro Linguisitic Programming (NLP)
Referred to as the "Software for the Brain", NLP (Neuro Linguistic Programming) is a model for being able to duplicate human excellence and learn new behaviors at an accelerated pace. NLP is a completely unique synthesis of cybernetics, neurology and linguistics that offers you practical methods for rapid personal improvement. When you learn NLP, you will discover easily to follow road maps that lead you to enriched personal achievement and interpersonal and professional influence.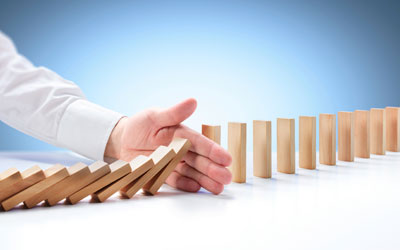 Temporal Dynamics
Temporal Dynamics is a powerful technique that helps to reprogram limiting beliefs into empowering beliefs. Using a multi-modality experience through timeline therapy, meditation and immersion, you are guided into a process that in the end transforms your state of mind on an emotional and subconscious level. First you identify how certain limiting beliefs have affected your life and have held you back from achieving what you want in life. This helps you to fully associate with the pain, which gives you the leverage required in order to finally take action to make life altering changes.
Eye-Movement Desensitization and Reprocessing (EMDR)
Eye Movement Desensitization and Reprocessing, or EMDR, has been very successful in helping people who suffer from trauma, anxiety, panic, disturbing memories, post traumatic stress and many other emotional problems. EMDR is considered a breakthrough therapy because of its simplicity and the fact that it can bring quick and lasting relief for most types of emotional distress. EMDR is the most effective and rapid method for healing PTSD (Post Traumatic Stress Disorder). The EMDR therapy uses bilateral stimulation, right/left eye movement, or tactile stimulation, which repeatly activates the opposite sides of the brain. This releases emotional experiences that are "trapped" in the nervous system. This assists the neurophysiological system, the basis of the mind/body connection, to free itself of blockages and reconnect itself. As troubling images and feelings are processed by the brain via the eye-movement patterns of EMDR, resolution of the issues and a more peaceful state are achieved.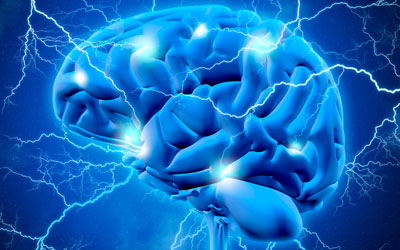 Serenity Bed
The Serenity Bed is actually part of a whole innovative and comprehensive holistic healing program that was introduced to treatment providers at the 2011 Evolution of Treatment Conference. Referred to as simply the "Serenity Bed," it actually involves a vibrational platform constructed with memory foam and integrated with an audio/visual delivery system. The program utilizes precisely choreographed music that is synchronized with low frequency sine tones and binaural beats. Lauded by the alternative medicine community, binaural beats could help induce relaxation, meditation, creativity and other desirable mental states. The system also integrates a practical and entertaining biofeedback program based on decades of scientific research on the psycho-physiology of stress, emotions and interactions between the heart and brain.
Nutraceutical Therapy
The role of vitamin and supplement therapy in addiction treatment is often overlooked, and that is a shame. The proper nutrients can not only help the body to repair and heal itself, it is also a solution to the problems. It is not just masking the symptoms like many medications do. Supplements such as multivitamins, probiotics, digestive enzymes, phytonutrients and essential fatty acids along with a healthy, balanced diet can greatly aid an addict or alcoholic on the path to recovery. Nutrition provides the body with the building blocks it needs to run at maximum capacity and also to heal itself. This sets the stage for a healthy future.
Joint Commission accreditation and certification is recognized nationwide as a symbol of quality that reflects an organization's commitment to meeting certain performance standards.