"Faith is taking the first step even when you
don't see the whole staircase."
~ Martin Luther King, Jr.
"If you run into a wall, don't turn around and give up. Figure out how to climb it, go through it, or work around it."
~ Michael Jordan
"A hero is an ordinary individual who finds the strength to persevere and
endure in spite of overwhelming obstacles."
~ Christopher Reeve
HELP US BETTER MEET YOUR NEEDS BY TELLING US A LITTLE MORE ABOUT YOURSELF
Detoxification Program
Detox Treatment at Palm Healthcare Company involves a safe, 24 hour/ 7 days a week, medically supervised drug and alcohol detox treatment center in a tranquil, serene setting with outstanding accommodations.
Intensive Inpatient Program (IIP)
The Intensive Inpatient Program is a medically supervised program for individuals who are considered to be at high risk or experiencing complications as a result of their current medical, substance use and/or psychiatric condition.
Residential Treatment Program
Palm Healthcare Company offers a 30, 60, and 90 day residential treatment program.
Intensive Outpatient Program (IOP)
Our Intensive Outpatient Treatment Programs are designed for those individuals who are employed in the local area and/or have a stable residence in which to reside.
Partial Hospitalization Program (PHP)
The Partial Hospitalization Program (PHP) at Palm Healthcare Company is dedicated to allowing a person to making a seamless transition back to normal everyday functions.
Specialized Treatment Programs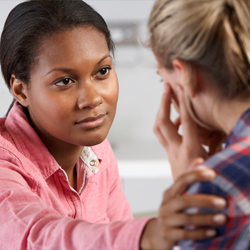 Dual Diagnosis
The Dual Diagnosis Program is designed to assist clients who suffer from a co-occurring condition along with their chemical dependency.
Eating Disorders
According to The National Center on Addiction and Substance Abuse, "One-half of individuals with an eating disorder regularly abuse alcohol or illicit drugs."
First Responders
We recognize the importance of treating professionals in high intensity, high stress careers, specifically First Responders, such as EMT's, firefighters, and law enforcement officers.
Impaired Professionals
Did you know that when professionals, like pilots and physicians, go through a proven and effective treatment program like ours, they can successfully return to work with the commitment to never use again?
Employee Care Program
At Palm Healthcare Company we offer assistance to employers and their employees when it comes to initiating the treatment process.
Joint Commission accreditation and certification is recognized nationwide as a symbol of quality that reflects an organization's commitment to meeting certain performance standards.