The Cannabidiol and CVS Collaboration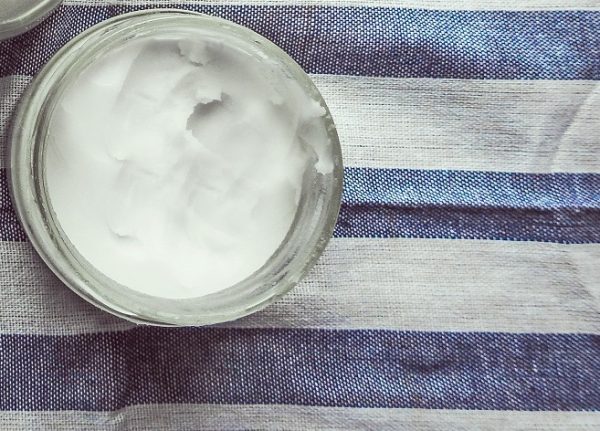 Cannabidiol (CBD) and other cannabis-based products continue to become more mainstream as time goes on, and more conventional franchises seem to be embracing this wave of merchandising. Recently, the CEO of Whole Foods, the only USDA Certified Organic grocer in the United States, said he would be happy to sell cannabis supplements in his stores. Across America, legalization movements continue to build momentum. Meanwhile, commercial industries are starting to take advantage of the new market. So, of course, it was only a matter of time before a nationwide pharmacy chain like CVS got in on the action. Soon, a line of topical products derived from cannabis will be available for purchase in eight states in 800 CVS locations.
Working with Curaleaf Holdings
CVS is the largest pharmacy chain in the country, with over 9,900 locations all over the nation. Now, the company well-known for providing convenience store services while filling prescriptions will also carry cannabis-derived CBD products. The company has entered a deal with a cannabis retailer Curaleaf Holdings. For some background, Curaleaf operates 40 cannabis dispensaries in 12 states. As a result, reports indicate stock for Curaleaf spiked as high as 20% the day this deal was announced.
Joseph Lusardi, the CEO of Curaleaf, tells investors he hopes to see the number of CVS stores carrying these products to increase even more. For now, Curaleaf's CBD products will be sold in CVS stores in:
Alabama
California
Colorado
Illinois
Indiana
Kentucky
Maryland
Tennessee
Out of these states, only California and Colorado have legalized recreational cannabis. Maryland and Illinois have medical marijuana laws, but the other four states still prohibit both. Lusardi adds that Curaleaf is also in the process of establishing similar deals with other large consumer states around the country.
Larry Merlo, CVS Health CEO, made comments about the decision during an interview with CNBC. Merlo explained that for a while, the company has been receiving requests for CBD products. It seems not the pharmacy chain is willing to take a step toward meeting that demand. In the interview Merlo said,
"Anecdotally, we've heard from our customers that have used those products that, gee, it's helped with pain relief for arthritis and other ailments."
Mike DeAngelis, a spokesman for CVS Health, said in a statement that the stores will not carry any CBD-infused edibles, as it is illegal to introduce ingredients like CBD into the food supply or to market them as dietary supplements. For now, the Food and Drug Administration (FDA) still regards CBD as an illegal substance under federal law. Therefore, it remains banned from use in foods and beverages.
Still, the retailer maintains that it will be selling CBD products in accordance with the law. In a recent statement, the company said that it has "partnered with CBD product manufacturers that are complying with applicable laws and that meet CVS's high standards for quality."
It seems that CVS is taking that commitment to quality CBD products very seriously. In order to assure accurate labeling and safety for customers, CVS found a partner in Eurofins, a third-party laboratory that tests CBD topical products for:
Tetrahydrocannabinol (THC)
CBD content
Other contaminants
CVS also saw a significant jump in stock prices following the announcement.
Ironically, the rival drug store chain Walgreens announced the following week that is will also be carrying CBD products. Not one to be outdone, Walgreens seemed to one-up CVS, saying nearly 1,500 of their stores will be selling similar products.
CBD Products Becoming More Popular
From a business perspective, capitalizing on the growing popularity of CBD products seems like a no-brainer. New projections for the CBD market size are becoming increasingly more optimistic. According to a new analysis by Cowen & Co., the global CBD market could reach up to $16 billion by the year 2025. With all these new deals going through, the budding industry seems well on its way.
Back in January, Cowen's survey of approximately 2,500 adults determined:
Nearly 7% of Americans are using CBD as a supplement
CBD use is most common among people aged 18 to 34
44% of the CBD market is from CBD tinctures
26% of the CBD market is topical products
22% of the CBD market is attributed to capsules
19% of CBD market is beverages
Furthermore, Cowen says the use of CBD products will likely continue to grow. Yet, in the face of growing popularity, CBD still faces mild controversy. Many argue that cannabidiol is still in the legal grey area that makes it hard for the market to reach its potential.
Is the Cannabidiol Industry Good or Bad?
Meanwhile, two very different schools of thought battle over the safety of such a position on CBD. Some still believe that allowing CBD products to become acceptable in society will only encourage further drug use. On the other hand, advocates think that CBD could even be used to treat substance use disorder and other underlying conditions that lead to drug abuse. In the midst of the opioid crisis, some even assert that CBD could be used to treat opioid addiction.
For now, many experts believe there is still a need for more data to determine what CBD products can actually help treat. While some retailers make a lot of claims about their products, others argue that there is not enough evidence to support a lot of these claims. In order for the cannabidiol industry to become legitimate, it might still need to go through a period of growth and exploration.
Therefore, for now, there is still more to learn about how CBD could impact individuals struggling with addiction, for better or for worse.
Despite the fact that CBD and cannabis products are becoming increasingly accepted, it is still possible there are risks for those who struggle with substance use disorder. As with most medications, what is appropriate for some may not be appropriate for everyone. Those who continue to struggle with substance abuse have better chances of building a foundation for lasting recovery through comprehensive addiction treatment. Palm Healthcare Company believes in providing quality treatment options at all levels of care, and we want to help you or your loved one create a life worth being clean and sober for. If your or someone you love is struggling, please call toll-free now. We want to help.