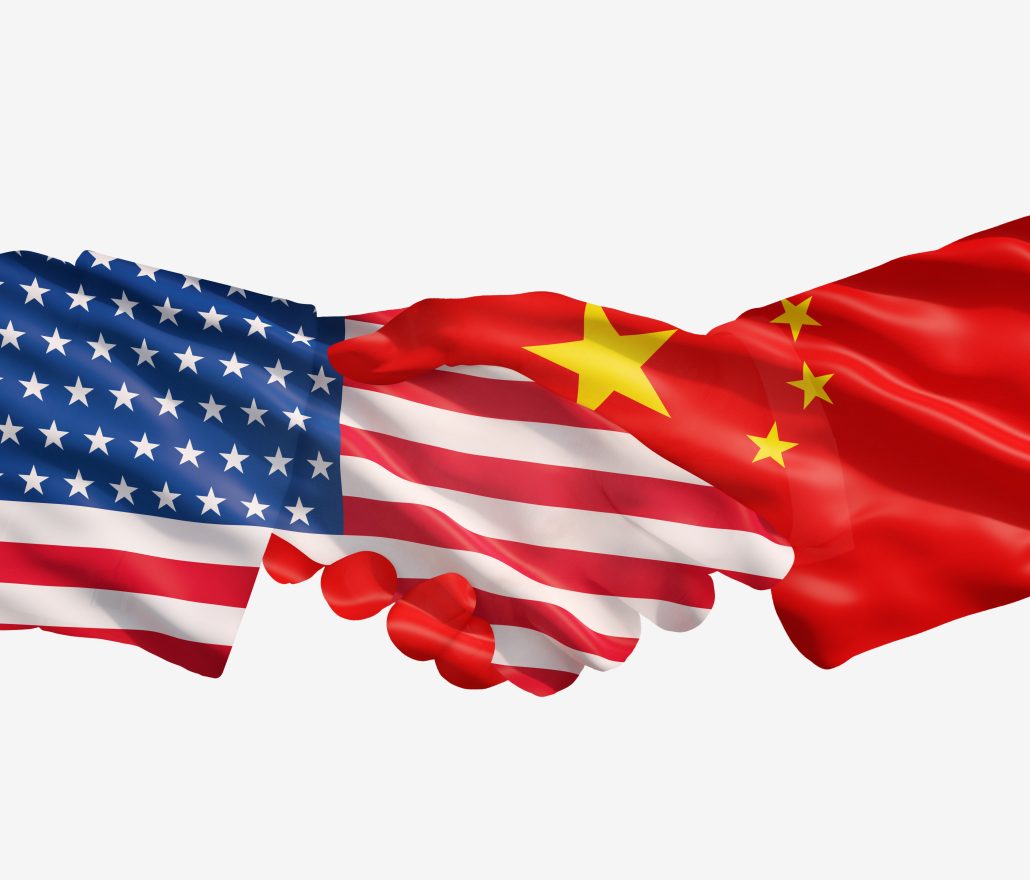 This month, Chinese and American officials are talking about new, combined efforts at combatting opioid trafficking. One spokesperson from China's foreign ministry was quoted saying that the country is-
"…ready to work with the US to enhance our cooperation in this field."
Back in August of 2017, we wrote about how China has been singled out by many in America as the main source of synthetic drugs like fentanyl getting into the country. Drug dealers online have been able to order shipments through websites hosted in China, making everyday package carriers into unknowing drug smugglers across the US. According to reports from the US Customs and Border Protection (CBP), seizures of fentanyl arriving by mail have increased drastically in the last few years:
In 2011, 0.09 kilograms of fentanyl were seized by mail
In 2016 is rose to 37 kilograms
Secretary of the Department of Health and Human Services, Tom Price, had said he firmly believed that China would be teaming up with the United States in order to end the spread of fentanyl trafficking.
Now it seems those predictions are coming to fruition, as China has announced that it intends to work with the United States to fight illegal shipments of opioids. This comes following a congressional investigation that unearthed the secret to how opioid manufacturers have exploited inadequate safeguards in the U.S. Postal System.
So how will China and America team up?
Searching for Fentanyl Sales
One of the key elements of the issue is the way packages get into the United States. Recently, the Senate Homeland Security and Government Affairs investigations subcommittee launched a probe that revealed a troubling reality. You can find information from the probe in a January 24, 2018 congressional report.
According to the report, an advanced electronic data system (AED) commonly used to identify suspicious packages only captured information on around a third of all international packages. So what does that add up to? Well, those numbers leave more than 318 million packages unscreened! That paves a very clear path for Chinese opioid manufacturers to ship lethal synthetic substances to individuals all across America.
The probe also provides details of just how easy acquiring fentanyl from Chinese manufacturers can actually be. Subcommittee staff told reporters that by simply conducting an internet search using the phrase "fentanyl for sale," they found six "very responsive" sellers in China. Ultimately, investigators were able to identify:
500 online transactions involving fentanyl
These transactions represent an estimated value of $776 million
Can trace at least seven deaths from fentanyl in the United States to Chinese sales
To make matters worse, drug traffickers have been using each country's own postal services against them. This major loop-hole in shipping has made a profound contribution to fentanyl trafficking.
Going Postal on Drug Traffickers
The investigation also reports that fentanyl distributors will push for investigators to pay for delivery through Express Mail Service (EMS). EMS is an international shipping method that utilizes each country's own postal system to deliver packages. Part of the EMS network includes the U.S. Postal Service.
In an email to an investigator, one drug distributor wrote:
"Guaranteed delivery only via EMS, other shipping methods will not be guaranteed."
Investigators claim that the EMS is the preferred method for shipping opioids into America. This is because the Postal Service failed to implement an AED system that would alert U.S. Customs and Border Protection agents about suspicious international packages. International fentanyl traffickers know how to manipulate and maneuver the postal systems. Those with the investigation also point out that surcharges are deterrents to send shipments through other delivery services such as:
This is due to the greater chance that packages will be detected. Sadly, the Senate report shows that it saw no significant improvement in collecting data on packages in 2017. However, the U.S. Postal Service (USPS) said that it has made the collection of this electronic data a priority.
China and America Teaming Up
Team USA
In a statement to the U.S. Senate Permanent Subcommittee, Ohio Republican Senator Rob Portman said that in 2016 nearly 60% of all overdose deaths in Ohio were related to fentanyl. Portman emphasizes the need for more action to stop the flow of fentanyl by stating,
"The vast majority of illegal fentanyl is purchased online from labs in China and then shipped to the United States through the mail. The federal government can, and must, act to shore up our defenses against this deadly drug and save lives."
A USPS spokesperson said that the agency is working "…aggressively with law enforcement and key trading partners to stem the flow of illegal drugs entering the United States,"
A Customs and Border Protection spokesperson said it will "…continue to work with our government and private-sector partners to improve the efficiency of information sharing and operational coordination to address the challenges and threats…" of international narcotics smuggling.
Team China
We should note China still isn't entirely sure that they are the major supplier of fentanyl to the US. In fact, Chinese officials have repeatedly pushed back against assessments like the one made by Senator Portman. In a press conference in December 2017, National Narcotics Control Commission official Yu Haibin said that there was-
"…little evidence showing China was the source of much of the chemicals used in the production of the powerful opioid fentanyl."
However, it seems that China will be working toward a unified effort against fentanyl with America. Speaking on behalf of the Chinese Foreign Ministry, spokesperson Hua Chunying said that,
"Anti-drug coordination is one of the highlights of China-US law enforcement cooperation,"
Chinese officials are already working to curb sales of fentanyl and other synthetic drugs in their country. At the moment there may still be some indiscretions about China's willingness to accept responsibility for the majority of fentanyl trafficking into America. Still, the fact that both countries have politicians advocating for cooperation against the common enemy might be a good indication of a more hopeful future in overcoming fentanyl.
If we are going to overcome the opioid epidemic, we will have to work together to face the issue at every level; whether we are taking on trafficking, breaking the stigma, or developing better opportunities for addiction treatment and recovery resources. Palm Healthcare Company is proud to work with people from all over America to help them overcome their own substance use. If you or someone you love is struggling, please call toll-free now.