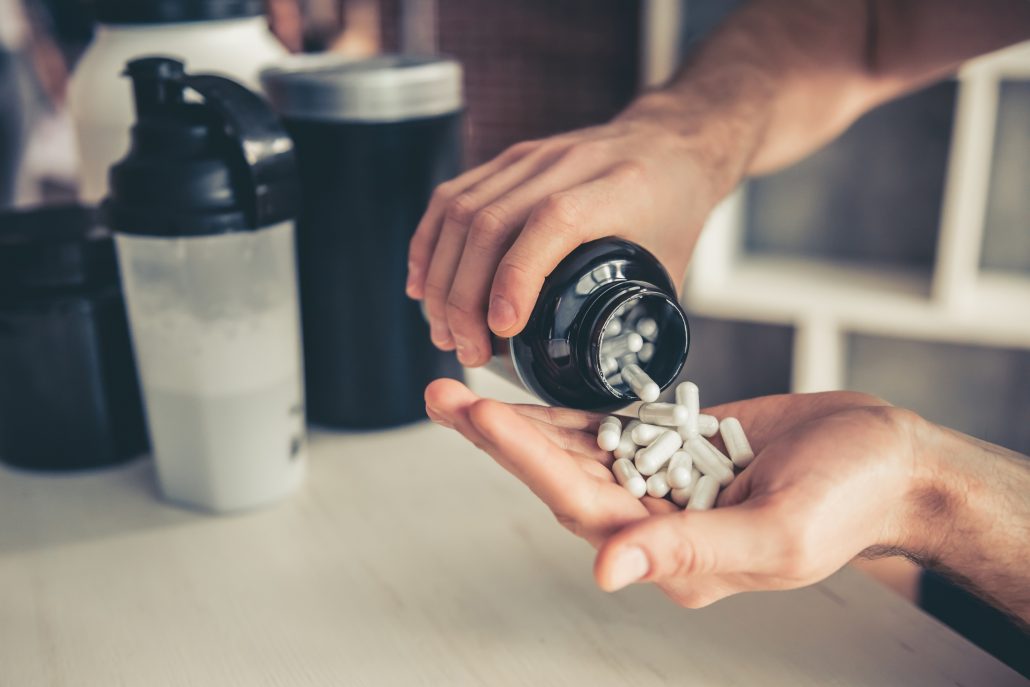 Recently I heard about a new product making a little noise online for being advertised as an all-natural supplement used for drug detox. I had never heard of Mitadone before, but I had heard about people trying to promote what they call more natural home remedies for treating withdrawal symptoms. Some claim to use natural juice cleansing regiments, or synthetic herbal compounds, or various other forms of healthy dietary routines to assist in their recovery from drug or alcohol addiction. However, it seems some people are looking to Mitadone as some kind of 'miracle supplement.'
So what is Mitadone? Does it Work?
Mitadone Detox
When visiting the official website for Mitadone, one of the first things you will see is that the company claims to offer a variety of detox programs, including:
Some of these options have a number of supplement plans, with different combinations of supplements which seem to imply they assist with different functions at different stages.
For Example- the Opiate Aid Program has a 3 step program with:
Opiate Withdrawal Aid- 120 Tablets
5 Day Detox- 60 Capsules
Anxiety, Stress Relief, and Mood Support- 90 Capsules
Each with a different purpose and including different ingredients. So what kind of all-natural ingredients are there?
Anit-Opiate Aid Plus Extra Strength
This product is advertised on the site as helping with withdrawal symptoms and cravings from opioid medications and illicit opioids like heroin. The ingredients are listed as:
Vitamin A (as Beta Carotene)
Biotin
Vitamin C (as Ascorbic Acid)
Calcium
Vitamin D3 (as Cholecalciferol)
Pantothenic Acid
Vitamin E (as D-Alpha Tocopheryl Succinate)
Glutathione
Vitamin K1
Kudzu Root
Vitamin B1
Vitamin B2
Niacin
Vitamin B6
Folic Acid
Vitamin B12
Magnesium
L-Theanine
Guarana
CoQ10
5-HTP
SAM-e
Melatonin
John's Wort
L-Arginine
Rutin Bioperine
Ginger
Turmeric
Peppermint
Dicalcium Phosphate
Microcrystalline Cellulose
Croscarmellose Sodium
Stearic Acid
Vegetable Stearate
Silicon Dioxide
Pharmaceutical Glaze
Quite a mouth-full, right?
Oh and guess what- its Gluten Free!
The site states the product is "manufactured by a GMP (Good Manufacturing Practices) approved facility that employs FDA certified manufacturing and quality control procedures." Essentially, the Mitadone program is a large supply of multi-vitamins and other supplements. There are no prescription chemicals or habit-forming substances, according to their description.
Does it Work?
So are these multi-vitamin routines enough to combat such powerful addictions as opioids or alcohol? Well, Mitadone claims with their products you can detox from home, but is that really safe?
With alcohol detox, some withdrawal symptoms can be particularly harmful to your body. Others can even be lethal. With opioids, withdrawals can be extremely uncomfortable or even painful. So while these supplements may be able to help supply nutrients to the body, they aren't exactly going to be able to support every aspect of the detox process.
If you look closer at the descriptions of these products, it seems Mitadone also knows how limited its impact can be. The fine-print acknowledges that everyone's body chemistry is different, so the supplements will not always affect everyone the same. Some of the better reviews on Amazon.com still say that while the supplements made them feel a little better in some aspects, they were still extremely sick. Others claim the supplements did nothing to ease the more severe symptoms of opioid withdrawal.
When looking into the product and reading reviews, it is often but in the same category as Kava, which is a beverage or extract that is often advertised as a more natural substance. Some use Kava for recreational purposes. Others also use Kava to try and fight their withdrawals. If we look closer at Kava, it has much of its own controversy. There is a lot of contention as to whether Kava is responsible for liver damage and other health risks. While Mitadone is a totally different product, people associate them both with the concept of self-detoxing through 'natural remedies'. Yet, many still question how safe or effective they are.
Even on the Mitadone website, in the Opiate Aid and Alcohol Aid programs you can see statements like:
"Increases the chances of substance abuse patients to stay in any maintenance therapy program."
"Addiction doesn't necessarily conclude after the patient exits a rehab program."
So even in their product descriptions, they seem to admit that these supplements are not a solution on their own, but a product that might give someone a better chance while pursuing other specific treatment options.
In short, these kinds of nutritional products can be an asset to your recovery plan, but they are ineffective as a primary recovery strategy.
Nutraceutical Therapy and Addiction Treatment
Incorporating a healthier diet and perhaps even vitamins and other supplements can be very beneficial for some, but they should be utilized as part of a more holistic approach to addiction recovery.
Palm Healthcare Company offers Nutraceutical Therapy as part of a holistic addiction treatment program. We understand the importance of nourishing the body while also healing the mind. The value of vitamin and supplement therapy should not be underestimated. There is a benefit to supplements such as:
Multivitamins
Probiotics
Digestive enzymes
Phytonutrients
Essential fatty acids
Combine these with a healthy, balanced diet and physical therapy can provide an exceptional advantage to someone on the path to recovery.
But we emphasize that recovering from addiction to drugs or alcohol is not just about balancing out the body to help it break its dependence on substances. Recovery is also about comprehensive addiction education, developing new coping skills and addressing personal traumas. There is so much more to a future in recovery.
Mitadone may have a decent product, but people should always remember that with drug addiction it is not always effective, or even safe, to detox on your own. Medical detox is a resource that exists to help people get off drugs as safely and effectively as possible, while providing various lines of support, including nutrition.
Nutritional therapy in addiction treatment recognizes the importance of what we put into our bodies, but it is most effective as part of a complete treatment plan. For those trying to find ways to overcome withdrawal symptoms, a medical detox with experienced professionals can make the process safer and easier. If you or someone you love is struggling, please call toll-free now.