The slider hasn't been found
HELP US BETTER MEET YOUR NEEDS BY TELLING US A LITTLE MORE ABOUT YOURSELF
WHY PALM HEALTHCARE COMPANY
Our treatment programs are structured as a combination of 12-Step model, cognitive therapy, behavioral therapy, holistic modalities and solid aftercare services. We believe that success is contingent upon this simple principle: when people do the right things for the right reasons, they can recover from chemical dependency, and become successful in life. This principle, as practiced by our staff and instilled in the clients we serve, ultimately benefits the client, their families, the recovery community, and society at large.
Joint Commission Accreditation
A Holistic Approach
Family Program
Client-Centered Program
Dual Diagnosis
12-Step Based
NEED MORE INFORMATION? CONTACT US NOW.
PALM HEALTHCARE COMPANY GUARANTEE
We promise to provide a commitment to your success in living a sober, productive and fulfilling life. Palm Healthcare Company also offers a limited guarantee* for individuals who have successfully completed our 90 day residential program and have participated in our coaching and monitoring program. Those who meet the Palm Healthcare Company guarantee requirements can return to treatment free of cost if they relapse.
Interested in Our Admissions Process?
I feel that Palm Partners saved my life. In the short time I was there they taught me so much that I cannot even explain the impact on my life. Being a severe alcoholic I thought I never had a chance. I feel they have given me the tools to succeed. Thank you Jerry and Rachael for working with me.
~ Gary
The Orchid is a women's only facility that changed my life! When I went there I did not know what to expect but this place not only saved my life, but gave me a life worth living.
~ Nancy
With the tools yours staff taught me I am now ready to face life. I would recommend your facility to anyone with a substance problem.
~ Sabrina
Very great place to be if you have an addiction problem. They actually care about your recovery and not the money that is coming in. Thanks for helping me turn my life around.
~ Heather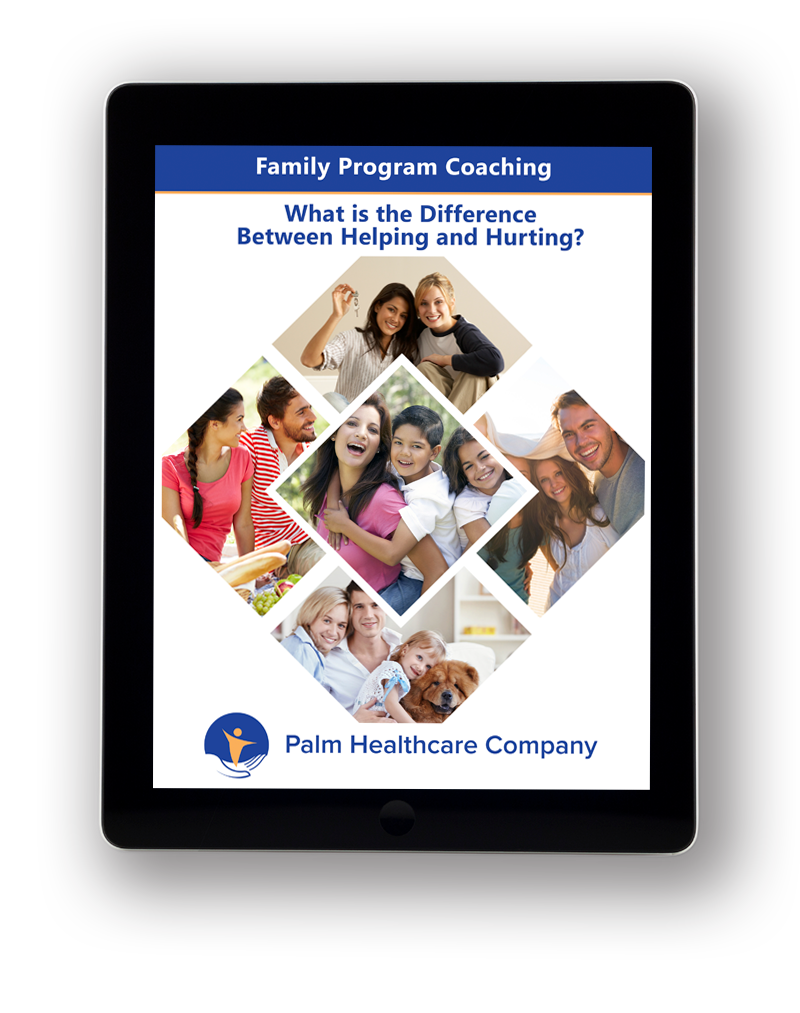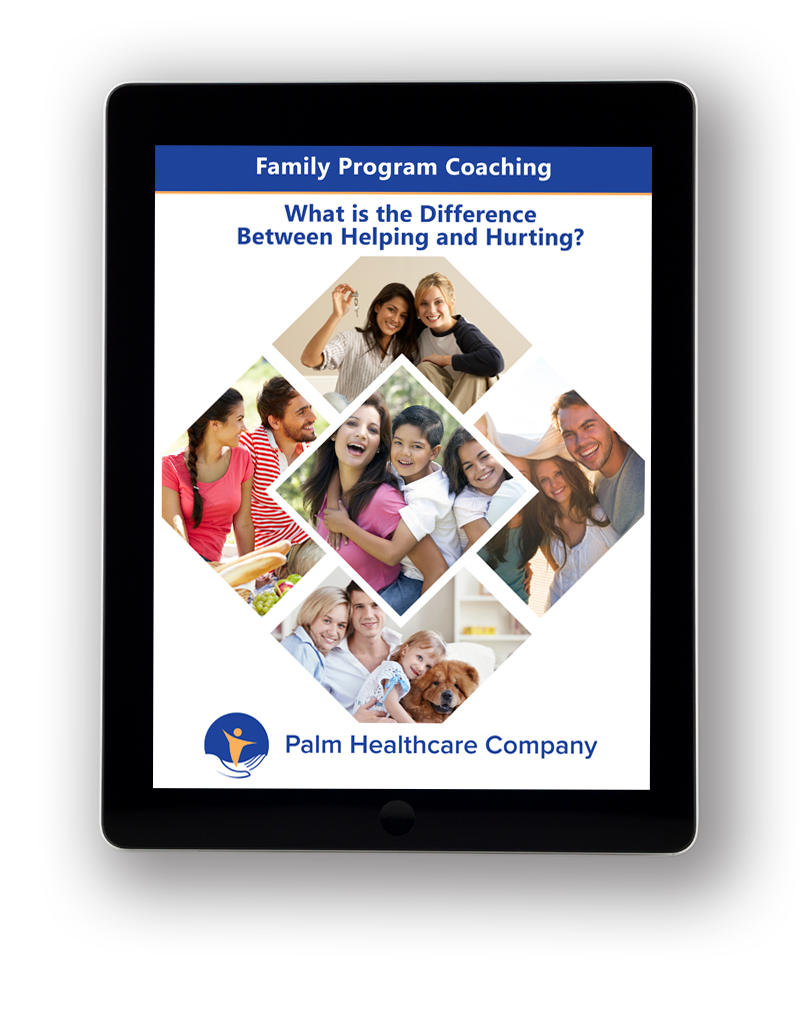 What is the Difference Between Helping and Hurting?
Addiction hijacks the family and holds it hostage. It robs the peace and happiness and destroys everything in its path. You never know when you will make the wrong move.  So, you walk on eggshells. And even then, it doesn't work. You just never know when you will say or do the wrong thing. Learn the role you play in the addict's life and how to better help him/her.

Joint Commission accreditation and certification is recognized nationwide as a symbol of quality that reflects an organization's commitment to meeting certain performance standards.