What is the purpose of a detoxification unit?
The primary purpose of detoxification is to medically stabilize a person while they are being withdrawn from the substance that they are addicted to.  In many instances, a person is in need of a detoxification process since they are physically addicted to their substance of choice.  As a result, a person needs medical intervention and monitoring to prevent life threatening seizures or other medical complications while they go through the detoxification process.
How does the detoxification process work?
Detoxification is a relatively simple process.  Once the person is evaluated by the medical staff, the treating physician will authorize a standard medically sanctioned medication protocol, also referred to as a "taper," to withdraw the person off the substance they are addicted to.  The medication protocol is intended to replace the addictive substance and to gradually taper the person off of all the addictive substances.  Again, the primary purpose of detoxification is to medically stabilize a person before they go into treatment.
Is detoxification alone enough treatment for an individual?
Research has clearly demonstrated that detoxification alone is not an effective form of treatment for someone suffering from an addictive disorder.  Although detox is extremely effective in stabilizing the medical and physiological make-up of the person, it does not address the many psychosocial needs required for long term sobriety.  Addiction is a complicated mental illness that requires a multifaceted therapeutic approach that will address the many psychosocial needs of a person.
How long will be loved one be in detox?
On average a person stays on a detoxification unit (detox) for approximately six (6) days.  However, a person may stay a little longer or even a little shorter depending on how the person is responding medically to their detoxification protocol.  or what is commonly referred to as a "taper."
Why is there a "black out" (no contact) period during detox?
The "black out" period, or no family contact with the patient, is specifically implemented to reduce any excessive stimulation and/or agitation during the detoxification period.  When a person begins a detox protocol, the person's mind and body is going through a state of recalibration and adjustment often times leaving the person prone to mood swings, agitation, and depression.  Family contact can often stimulate these mood swings not to mention overwhelming feelings of guilt, anger, shame, and fear.  Although sometimes normal, these strong emotions and feelings can interfere with the medication protocols and the length of time a person spends in detox.  Simply put, your loved one needs to rest.  There will be clinical personnel that you will be able to contact on a regular basis to know the status of your loved one.
What type of treatment is my loved one going to get?
There are a variety of treatment interventions available including both traditional therapies such as individual, group, and family therapy as well as alternative therapies such as hypnotherapy, EMDR, yoga, tai chi, acupuncture, nutrition and chiropractic care. All of our therapies are holistic in nature and integrated throughout the course of treatment geared toward developing the mind, body, and spirit.
How long does my loved one need to be in treatment?
As long as possible or as long as it takes for a person to accomplish and move through all three (3) phases of treatment. However, having said that, we are also sensitive to the individual needs of the person and family regarding responsibilities at home, insurance restrictions, as well as financial limitations.  As a result, we have established a 30, 60, and 90 day frame of reference for treatment.  Regardless of the length of time a person wants to be in treatment, we encourage the decision to leave to be a joint decision between the person, therapist, and family or significant others.  Once a discharge date has been established, a detailed discharge plan outlining how far the person has gone in the phases, what the person has accomplished in treatment, what still needs to be addressed, and a plan of action regarding what the person specifically needs to do once they leave is provided to all concerned others. It should be noted that the longer a person stays in treatment, the greater the likelihood the person can master the necessary skills of recovery.
How are co-occurring disorders (mental health and substance abuse or dependence) handled in treatment?
Most individuals who have an addictive disorder also have some type of mental health issue that results in what is commonly referred to as a co-occurring condition or disorder.  Since it is often difficult to determine which disorder came first or, for that matter, which disorder is affecting the other, both conditions are treated simultaneously by a team of multi-disciplinary professionals including physicians, psychiatrists, nurses, psychotherapists, and other health professionals. The emphasis is on determining the most effective treatment protocol for both conditions.
What will my loved one's day be like in treatment?
There are a whole host of therapeutic activities starting from 6:30am until 11:30pm in the evening all geared toward healing the mind, body, and spirit.  The schedule consists of a variety of therapeutic activities that are both optional and mandatory. All of the therapeutic activities are geared toward one of the following: recovery planning and development; and/or addressing and refining level of functioning skills. There is flexibility in the schedule should a person feel that their individual needs are not being addressed in the daily schedule.  The clinical team is always available to ensure that the treatment needs of the person are being met and modification of the daily schedule is always an option.
What if my loved one wants to leave treatment?
Leaving treatment or coming home is not an option unless a very detailed recovery plan and discharge plan has been established and reviewed by the clinical team.  It is virtually a certainty that a person will slip back into old patterns of behavior unless these plans have been developed. Simply state that home or discharge is not an option at this time and refer your loved one back to the therapist, clinical team, or Clinical Director.
What can I do to help?
Get involved. Not with your loved one's recovery, but with your own. Remember   this illness has not only impacted your loved one, it has impacted your life as well. Life goals, dreams, and one's own personal development have often been placed on hold in order to try and "help" their loved one. Unfortunately, this has been to no avail.  And, in many instances, it has done more harm than good. Now that your loved one is in treatment, it is time to take care of yourself. Involvement in family therapy and/or Al-Anon or similar type of 12-step support groups for families and significant others are strongly recommended. These particular supports are there to support, guide and direct families in making difficult decisions about loved ones as well as their own lives.
How often should I be in contact with my loved one while they are in treatment?
Although there are no set formal rules regarding family contact, it is recommended that contact should only be maintained once or twice a week by phone and for no more than 15 minutes.  Why? The reasons for this are twofold.  First, your loved one has up to this point depended on two primary support systems in their life, the source of their alcohol and/or drug connection and you.  By limiting your contact, we begin to "force" your loved one to explore and expand their own problem solving skills and other existing support system.  The second reason is that we would like to reduce as much external stimulation as possible.  In the early part of recovery, a person is highly susceptible to mood swings and erratic behaviors. Limiting family contacts reduces the potential for any excessive emotional reactivity that can interfere with their progress. The therapist will guide you as to the recommended amount of contact.
What should I say or talk about?
We recommend that the conversations be light and supportive.  We bombard them throughout the course of the day about issues and recovery planning so we recommend that you stay away from these areas. Simply let your loved one know that you care about them and that you want them to get better.  In the event that your loved one bombards you with complaints and dissatisfactions about treatment, just simply redirect them back to the therapist or clinical director.  We suggest that phone calls be limited to once or twice a week and for no more than 15 minutes.
What should I be prepared for?
Mood swings, emotional reactivity and anger, at least in the beginning.  Since your loved ones ability to tolerate any type of stimulation in the early part of recovery is very low, it is not uncommon for the person to experience a whole gamut of emotions, feelings, and mood swings.  It is important to remain patient and realize that a lot of these emotions and feelings will quickly subside.  Trying to reason or rationalize with the person can often lead to increased agitation and anger.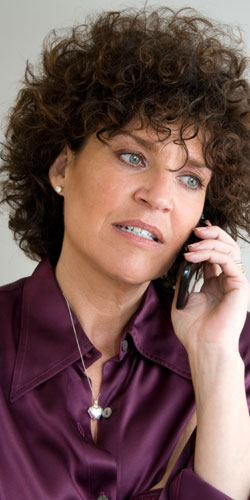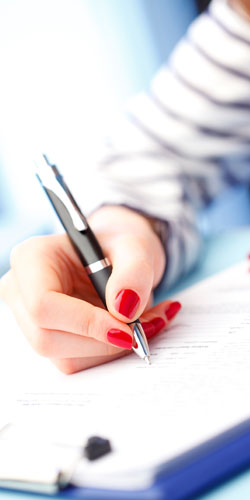 How long is my loved one covered by their insurance?
We do not really know for sure since each policy and plan is different, however, your loved one has usually already been pre-certified for treatment by our Admissions Department.  Our Utilization Review team works closely with your insurance plan to maximize the number of days of treatment. So you don't have to do anything.  You may receive statements from the insurance company stating that coverage has only been authorized for a certain amount of days.  Again, you do not need to worry about this.  Typically insurance companies only certify for a block of days at a time and it is our Utilization Review Team that will work with the insurance plan in getting more time.
What happens if my insurance runs out or they don't want to certify treatment any longer?
In most instances, the Utilization Review Team, along with the therapist, will have an approximate discharge date.  Although this is not always exact we will work closely with your loved one as well as all those concerned to ensure a solid discharge plan.  Barring any unforeseen issues, the therapist and the clinical team will have a 1 to 2 week period to solidify both the recovery plan and the discharge plans. The important point to emphasize, here, is that no one will get discharged without a plan of action or without the family and concerned love ones knowing what those recommendations are.
FAQ's About Post Treatment and Aftercare
What happens after my loved one completes treatment?
Your loved one will be automatically enrolled in our Alumni Program and our Aftercare Program.  Both these programs meet on a weekly basis and are free of charge.  The purpose of both these programs is to continue to provide the necessary support and guidance in developing a strong external support system as well as maintaining and refining the established recovery plan that your loved one developed while in treatment.  It is an excellent way to maintain a sober social network.
How do I know if my loved one is telling me the truth about their recovery?
You really don't. But remember, you are not there to be a "police officer" to ensure that they are doing the right thing.  You are there to simply be the best wife, husband, brother, sister, son, daughter, boyfriend, girlfriend, family member, or friend you can be. That's all. You are not a therapist, a sponsor, a probation officer, or even the warden. You are simply somebody that lovingly cares.  This is why we want loved one's to follow through with Al-Anon and CODA (codependency) meetings.  These are meetings that help concerned others stay on track with making the right decisions regarding your loved one.  As has already been discussed, it is not always easy to know what one should do.  Boundaries are constantly being tested.
Are there any other services available after treatment?
Absolutely.  There are two additional programs that we recommend highly, the Life Coaching Program and the Recovery Enhancement Program. 
The Life Coaching Program is geared toward assisting a person in reaching life goals via the development and maintenance of strategic planning activities.  The program is not about solving problems for a person as much as it is about developing and maintaining a plan of action in accomplishing a person's individualized life goals.  A person works with a life coach on a regular basis to ensure that a person stays on track with their strategic plan.
The Recovery Enhancement Program is an intensive case management program that specializes in post treatment compliance and monitoring. The program is tailored to the needs of those who need assistance in maintaining sobriety and other life goals. Monitoring has proven to be one of the most effective ways of maintaining long-term sobriety.
Please consult with the Admissions Department for a more detailed brochure and the cost of these programs. Also, you may already be entitled to these services already.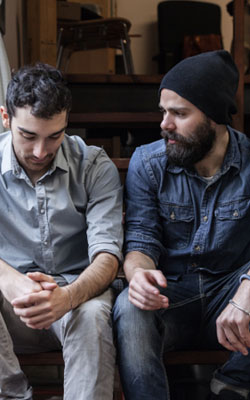 Joint Commission accreditation and certification is recognized nationwide as a symbol of quality that reflects an organization's commitment to meeting certain performance standards.